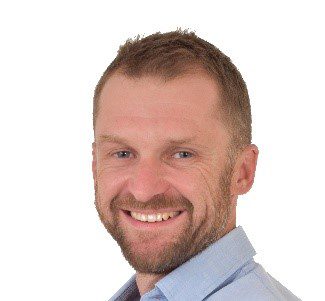 We are excited to announce the appointment of Kelvin Massingham as Director, Risk effective 10 August 2020.
Kelvin is a financial services professional and entrepreneur with a passion for accelerating financial and health inclusion. Prior to joining FSD Africa, Kelvin started several companies in East Africa and Asia with a focus on addressing the needs of emerging consumers through digital financial solutions.
A qualified Actuary by training, Kelvin brings to this role over 20 years' experience in inclusive insurance and in leading and growing financial services organisations in complex environments.
As Director, Risk at FSD Africa, he will be responsible for driving market innovation in Africa in risk management and transfer. On his appointment, Kelvin said "I am very excited to join the fantastic team at FSD Africa and to take on the big challenge of meaningfully reducing the risk protection gap in Africa. Developing increased resilience to climate and agriculture risks and improving access to thcare financing are two areas I am particularly passionate about working to catalyse"
We are extremely happy to welcome Kelvin Massingham as Director Risk.  Over many years Kelvin has shown a real commitment to driving innovative business models in the insurance sector across Africa to bring the benefits of insurance to a much wider population group. We have high hopes that under his leadership our Risk pillar will be instrumental in making investment less risky for investors and in taking vulnerability out of the lives of the poor.  We live in an era of greatly heightened risk – not least because of Covid-19 and climate change – and so it is exciting to have someone of Kelvin's calibre taking on this importa"
Mark Napier, CEO
Kelvin is a South African but has spent the last 7 years living in Tanzania and Kenya. He is married with 3 children and loves training for and competing in triathlons.,